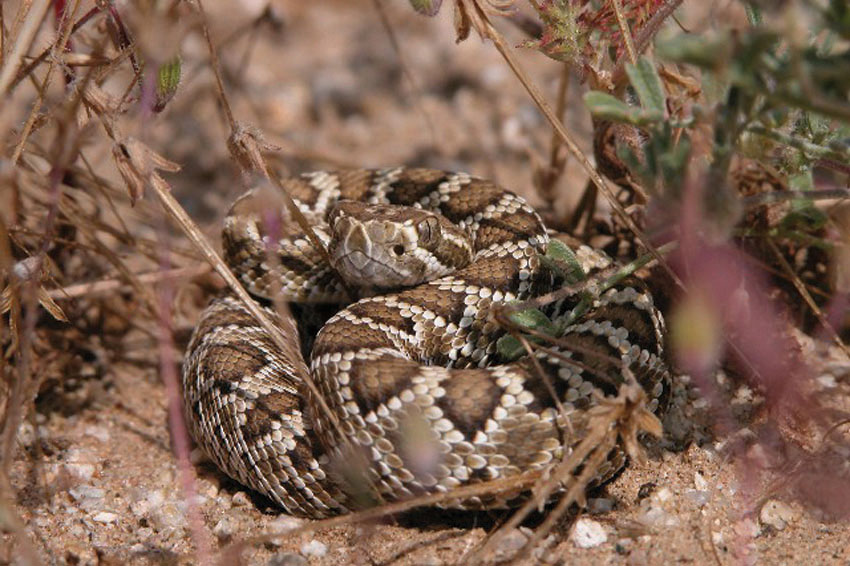 Can there be anything creepier than an encounter with a snake in your yard — or worse, in your house?
There are numerous unsettling stories involving rattlesnakes, such as that of the old man whose index fingers were both bitten by a rattlesnake outside his home in San Diego, or the dog that required 20 stitches after a confrontation with a rattlesnake in Laguna Beach.
When Do Snakes Come Out?
The spring and fall temperatures are perfect for snakes to wander around the yard during the day. And during the winter, snakes come out in the morning and at night, but hide somewhere dark and cool during the heat of the day.
In Southern California, snakes bites are reported between April and October, with the highest number of bites reported in May. The vegetable overgrowth following the winter rains attracts rodents such as rats and mice, which are food for snakes.
In Los Angeles, snake sightings peak during the hot and dry summer months. The encounters fluctuate based on either a rise or a dip in the populations of rodents.
How to Keep Snakes Away From Your Yard and Garden
Most snakes are nonpoisonous and, if given a chance, will do anything to avoid contact with humans. Here are tips to avoid and get rid of snakes from your yard:
Avoid and eliminate snake habitats by keeping piles of wood and debris away from your home.
Control the population of rodents and eliminate any bird feeders and nesting boxes.
Understand where to find snakes. They hide in shady, cool areas on hot days and warm themselves in the yard or the driveway on cold days.
Avoid spooking the snakes by tiptoeing.
Leave snake alone even if they're in your way.
Watch out for snakes when walking on rock or crevices.
When handling something from the ground, lift it toward you or use a pole as there could be a snake underneath.
Understand the temperament of snakes. They're active during the warm months, but can be aggressive yet sluggish during the early spring, and they can strike without warning.
Animal Capture Wildlife Control specializes in snake removal in the Los Angeles area. We also do snake inspections to determine what's attracting snakes in your yard, and we specialize in snake prevention and snake fencing. Because snakes can strike without warning, it's in your best interest to leave the tasks of identifying, capturing and removing snakes to the professionals. Call our animal removal experts today at 310.551.0901.